LIVE FEED
Remember to order your yearbook! You and your child will enjoy looking at the memories for years and years. Click link to order https://ybpay.lifetouch.com school id code is 13004420 Please send your pictures from school events to butterfieldtrailyearbook@gmail.com 📷 Picture ideas- carnival, dances, class parties, musicals, field trips, clubs, recess, etc view image
Butterfield Communications
3 days ago
NO SCHOOL Monday in observance of MLK Holiday! 🍕🥗 Spirit Day Thursday, the 23rd, at Mellow Mushroom! (Includes carry out, dine in and online orders) view image
Butterfield Communications
7 days ago

With voter approval of the bond restructuring and NO MILLAGE INCREASE, all Fayetteville Public School students will benefit from district-wide upgrades and improvements as they move through our district in years to come. Learn more at district.fayar.net. PLEASE VOTE ON FEBRUARY 11, 2020. view image
FPS Communications Dept
10 days ago

Students in grades K-8 across Fayetteville Public Schools participated in Computer Science in Education Week by completing an Hour of Code project. https://bit.ly/2RPbOaR view image
FPS Communications Dept
about 1 month ago

We are so grateful for the kind, patient, and dedicated Fayetteville Police Department officers that work with our school district daily. Our thoughts are with them, the entire department, and their families as they grieve the loss of Officer Stephen Carr.
FPS Communications Dept
about 1 month ago
Read More Posts

»
Events
NEWS
January 15, 2020
After a review of research and information regarding district growth and maintenance needs gathered over the previous two...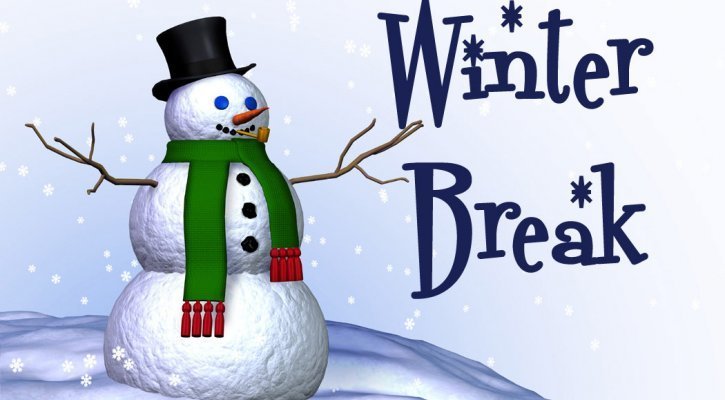 December 17, 2019
Winter Break is December 23rd - January 8th, classes will resume Thursday, January 9th.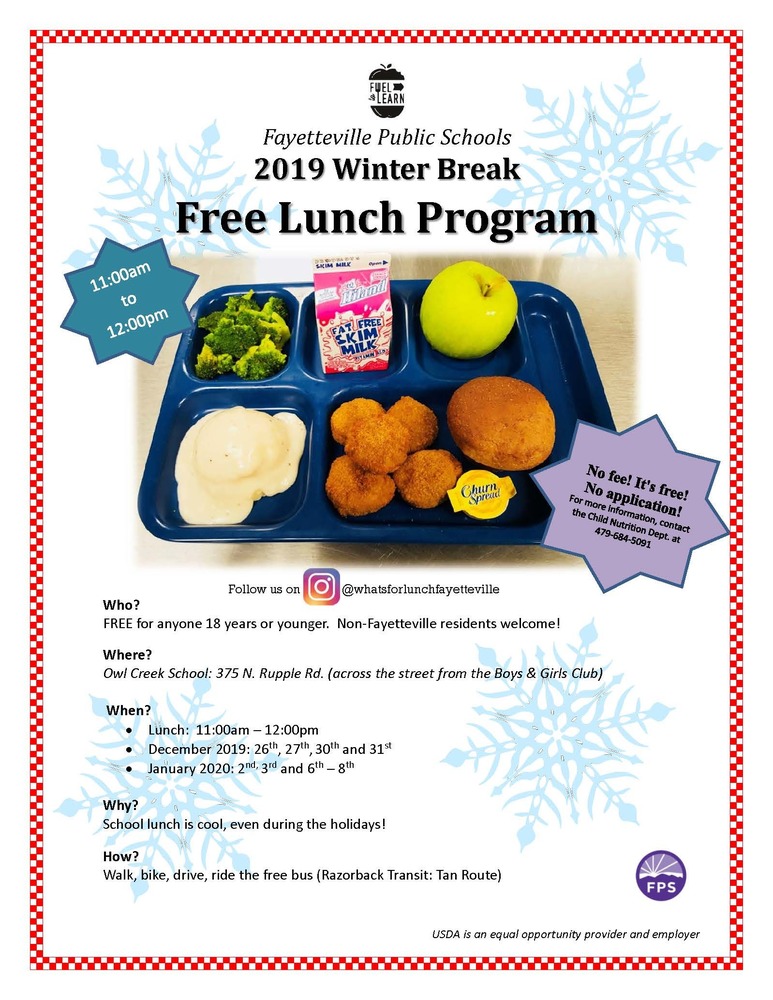 December 13, 2019
Fayetteville Public Schools2019 Winter BreakFree Lunch ProgramWHO?FREE for anyone 18 years or younger. Non-Fayetteville...
See More Stories

»