EDIT MAIN
A Note from the Counselor: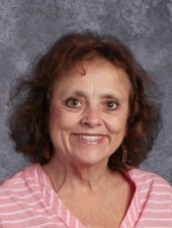 Welcome to the 2019-20 school year at Holt Middle School where our "HUSKIES PULL TOGETHER!"
A word from: What Preteens Want Their Parents To Know............a book written BY students.
"Make sure you listen to my answers when you ask me questions."
"Listening is one of the best ways to show me you love me."
Parents and students...It is a privilege serving as your counselor. You may contact me by email:
jane.corrigan@fayar.net or by phone: (479)445-1124
Students.... there may be times you do not get a chance to visit with me in person during your school day.....please feel free to send me an email to let me know you could use some assistance (if your parents approve of the computer use.) AND.....be sure to put YOUR first and last name in the 'subject line' so I know it is a safe email for us to open.
I look forward to a fabulous school year with YOU!
Ms. Corrigan